Huntley Ridge Clarksville offers large one and two-bedroom apartments for rent in beautiful Clarksville, Indiana. Downtown Clarksville is practically at your fingertips, less than a 20-minute drive away. Spend a night out on the town enjoying the fine dining and exciting entertainment, or stay closer to home and enjoy the afternoon at one of the many shopping or eating options nearby.
Huntley Ridge Clarksville Apartments has convenient access to I-65 for a quick and easy commute to wherever your destination may be. What's even better, is that we are less than 15 minutes away from the Clark Regional Airport and less than 20 minutes away from Louisville International Airport.
TOP 5 PLACES TO GO IN CLARKSVILLE
The Kentucky Derby Museum is a must when in Clarksville and is located at the famous Churchill Grounds. Learn about the rich breeding and racing history of Kentucky and its most famous race. You can even book private events for weddings, corporate meetings, and just about any occasion. There are many rooms to fit the occasion whether it's The Great Hall or spending the day on the outdoor terrace. Each venue has a unique atmosphere combining Kentucky tradition and contemporary amenities.


704 Central Ave, Louisville, KY, 40208

Louisville Slugger Museum Factory is open seven days a week and is home to the world's largest baseball bat towering at 120 ft tall! Louisville Slugger is the top supplier of the MLB producing over 1.8 million bats a year. At the age of 17, Pete Browing created the first Louisville Slugger bat in 1884. At Louisville Slugger Museum Factory, you will learn about the 135+ year history and evolution of the technology of bat making and more. Louisville Slugger Museum Factory has attractions and exhibits for the whole family.
800 W Main St Louisville, KY 40202


The Copper & Kings Distillery offers four different touring options to accommodate all their guests. Go underground to the climate control cellar on the Brandy Rocks Tour and learn about the sonic aging process. Discover the distilling process and how to make some of the best Brandy in the country. Spend your time on the rooftops of Butchertown Neighborhood during an exclusive skyline tour, Louisville Rocks. All tours by The Copper & Kings Distillery are offered on a daily basis starting on the hour. With their reasonable prices, this is an experience you shouldn't miss out on.


1121 E Washington St Louisville, KY 40206

The luminous Big Four Bridge links the two great cities Jeffersonville and Louisville. You are able to quickly and safely cross The Big Four Bridge to get the most out of your night out and enjoy everything Jeffersonville and Louisville have to offer. The Big Four Bridge lights up the sky and is the best spot for skyline views. In 2014, The Big Four Bridge was converted to pedestrian and bicycle use after serving the railroad industry for decades. It is a great place to get out and exercise with outstanding views of the Ohio River! Louisville Waterfront Park is located on the Louisville side of the bridge and is a great place to have a picnic. The Big Four Bridge is a great destination for all in Northern Kentucky, Southern Indiana area.


1101 River Rd Louisville, KY, 40202

Expanding over 134 acres and home to 1,700+ different animals and species, The Louisville Zoo (Louisville Zoological Garden) is a great place to spend the day with the family. Their mission statement "To better the bond between the people and our planet" is set to develop and grow the ongoing relationship between humans and animals. Help be a part of this by visiting and interacting with the animals. They offer amazing deals and discounts with their membership plan. The Louisville Zoo simulates their animals' habitats the best they can in order to make the living/viewing experience best for both the visitors and animals that call the zoo home. Head down for a visit to learn more about the different animals and plants at the Louisville Zoo.


3015 S 3rd St Louisville, KY 40208

TOP 5 AMAZING PLACES TO EAT IN CLARKSVILLE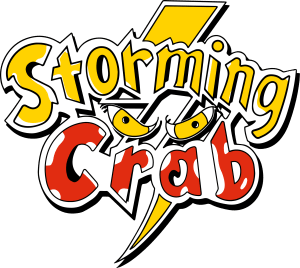 Restaurant, Brewery
Make sure to bring your bib coming to Storming Crab, full of delicious, Cajun crab legs, claws, shrimp, oysters, and more! Their amazing homemade seasoning and mouthwatering Cajun seafood are unrivaled. Storming Crab makes eating fun and is great for the whole family. Come in and be fully engulfed in a great culture from the wonderful staff and outstanding food. Talk to the staff and learn the best ways to eat your Cajun seafood. They provide seafood forks, crab crackers, oyster knives, and more for all of those looking to get every delectable bite! Make sure to stop by for the best seafood in Clarksville.
1360 Veterans Pkwy Clarksville, IN 47129



Restaurant, BBQ
Mission BBQ is known for its fast service and the hospitable team serving some of the best BBQ in Clarksville. The tender and juicy meat is the star of the show at Mission BBQ topped with the most delicious homemade barbeque sauce. Mission BBQ puts America in American barbeque, at noon every day they lower the flag and play the national open. The owners opened their doors on September 11, 2011, 10 years after one of the most tragic days for Americans. They never forget the sacrifices and lives lost making sure they honor our heroes every day. Come in for a quick and tasty lunch or bring the family for a night out.
1213 Veterans Pkwy, Clarksville, IN 47129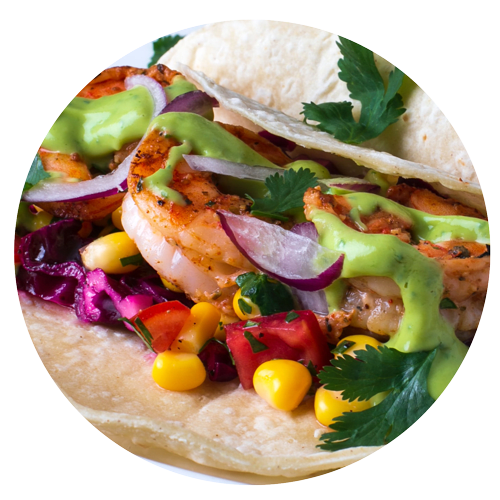 Restaurant, Brewery, American,
Is it Tuesday yet? Head over to Taqueria Don Juan for authentic Mexican food in the Clarksville area. The perfect place to go after work and wash down some tacos with a classic Mexican beer. You can't get an atmosphere like Taqueria Don Juan with the live music and family feel. The staff is super friendly and the handmade dough and tortillas are incomparable. They are open for dining and also take to-go orders so you can be the hero of the night!
615 Eastern Blvd Clarksville, IN 47129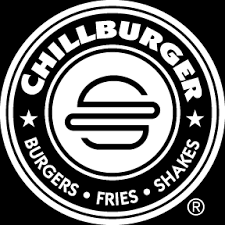 Restaurant, Diner, American
Everyone behind the counter at Chillburger will greet you with a smile and friendly hello. They will walk you through their menu and let you know about their flavorful garlic parmesan fries! The beautifully decorated space is reason enough to eat at Chillburger, add their delicious, sizable burgers, it is a no-brainer to have your next meal here. Chillburger is committed to quality and gets its meat locally from Louisville, Kentucky. They partner with Mary Meals to support local economies and smaller farms.
1225 Veterans Pkwy #400 Clarksville, IN 47129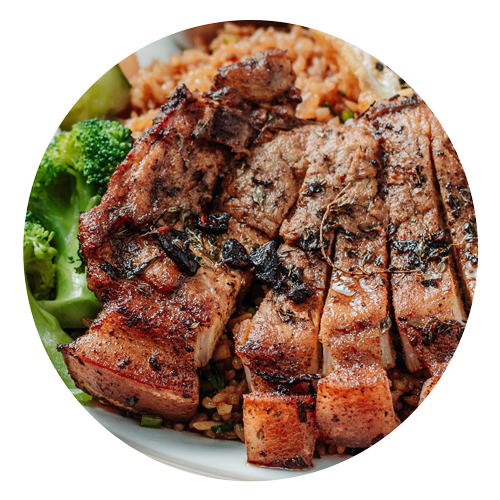 American, Restaurant
Checkout this modern steakhouse located about 15 minutes away from Clarksville, IN. They offer brunch, dinner, cocktails, and more with a variety of different options. They also allow reservations and private dining experiences.
148 E Market St, New Albany, IN 47150


SCHOOLS IN CLARKSVILLE, IN